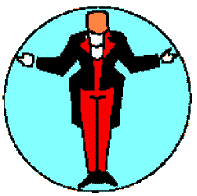 As part of Drummond & Co's
quest for efficient vehicles to
mitigate taxation we recommend
that professional financial advisers consider the use of THE CAPITAL REDEMPTION POLICY to mitigate both Capital Gains and Inheritance Tax. It can also be used as a more proficient way to mitigate Income Tax & National Insurance Contributions. These policies are little known, but extremely useful in the field of tax mitigation.
Drummond & Co give NO INVESTMENT ADVICE, their field is tax strategy and mitigation. For an introduction to a lawyer who can advise and/or taxation advice call on :
" Nothing is more certain than death and taxes" - Benjamin Franklin
Mr Franklin may well have been right but the certainty that one leads to the others has been challenged for many years. Not only that but the accepted natural consequences that investment profits and gains, especially those generated by our own efforts, fall to be taxed is continuously scrutinised by the legal and accounting professions. With significant success.
The legitimate reduction or elimination of taxes and duties which become payable on crystallising gains or death has been a professional preoccupation for many years.
The widely held view is that such revenues are unfair because the wealth has been created by sheer hard work, and that the tax has previously been paid on the capital or assets.
Various governments have addressed these issues with the results that, whilst retaining the taxes, they have made them eminently avoidable through pre-planning.
This is the position today with the current taxes, capital gains tax and inheritance tax.
Inheritance Tax applies to the estates of UK domiciled individuals or foreign nationals who have UK based assets. However, by using the pre-death gift allowances, known as Potentially Exempt Transfers or PETS for short, much of the tax liability can be reduced or completely eliminated. Whilst PETS are a popular facility the fact that many people do not use them is evidenced by the amount of revenue raised by the Exchequer in Inheritance Tax. Some £1.5 billion in 1995-1996.
Further, there is a current concern that the change of the UK government could lead to the rapid abolition of PETS. The Capital Redemption Policy makes no use of PETS.
CAPITAL GAINS TAX
applies to investment gains and profits, including the sale of private businesses. There are a significant number of exceptions and, over time, the ability to index original values has gone some way to mitigating the effects of the tax. Annual exempt allowances are also available for people who regularly realise gains. However, it is still very much the case that many transactions are subject to CAPITAL GAINS TAX, which can easily take 40% of the profit. To some extent CAPITAL GAINS TAX and Inheritance Tax are mutually exclusive in that CAPITAL GAINS TAX does not apply to gains realised on death, but of course Inheritance Tax can simply replace it with the same overall effect.
There are many reasons why PETS are an awkward solution. For example, giving your assets away will mean losing control over them and, perhaps more importantly, losing the income they generate. Your intended recipients may not be ready or capable of taking control of the assets. Or , by giving the assets away you may plan to save Inheritance Tax but simply crystallise a liability to Capital Gains Tax.
CAPITAL GAINS TAX and Inheritance Tax are not crucial to the well being of the UK economy. The creation of wealth is vital for the UK economy. the majority of thinking people believe that their wealth should remain as far as possible in their hands or the hands of their family, colleagues or companies that contributed to its creation in the first place..
DRUMMOND & COMPANY
WEB SITES
Website:



E-Mail :


For further details on legal, taxation and non FSA advice
on this page Contact:
Tel(UK):


Mobile:
+44(0) 709 217 5220
Fax(UK):
Fax : +44(0) 845 862 1954
---
Tell A Friend about
the INFORMED INVESTOR
Type In Your Name:
Type In Your E-mail:
Your Friend's E-mail:
Your Comments:
Receive copy:
THE CAPITAL
REDEMPTION
POLICY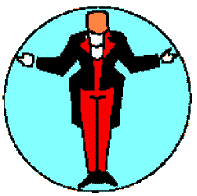 It is such individuals that the Capital Redemption Policy will be of substantial use.
It enables them, at rates which have been accepted by the Inland Revenue, to:
Reduce or eliminate their Inheritance Tax and Capital Gains Tax liabilities immediately, without gifting their or therefore using PETS.
To secure a continuing source of benefit from the assets.
To remove future liabilities to gains, profit or growth taxes on the assets and any income or value they generate.
The Capital Redemption Policy is straightforward to establish. The range of acceptable assets to invest in, including private shares, land and property, and to retain is exceptionally wide. The benefits are proven.
CAPITAL
REDEMPTION POLICY EXPLAINED
A Capital Redemption Policy is a capital redemption contract issued in exchange for the payment of a premium. The premium may be cash, an existing share, unit trust or bond portfolio, unlisted securities such a private company shares or other property.
Capital redemption policies fell out of favour in the UK in 1938. Before that, they were a common product issued by most established UK life assurance companies. However, they remained in use on the Continent and following the European Union's First Life Directive in 1981 were re-established in UK life assurance and tax law. They offer many advantages over traditional insurance contracts and, when allied to our unique structure, very significant tax planning opportunities.
An Account is created within the Endowment Company's capital redemption business fund to measure the benefits payable under each policy from those of other policies. This creates the link between the value of each policy and the assets identified with it. As the value of these assets will fluctuate due to movements in the markets, or currency exchange rates if appropriate, so the day to day value of the Capital Redemption Policy will vary. However, it does have a guaranteed minimum maturity value.
The terms of the CAPITAL REDEMPTION POLICY are that its duration to maturity, when it distributes the assets related to its final value, is any term you choose between 2 to 80 years. On maturity there is a guaranteed minimum value, which is established at inception, or the current Account value, whichever is the greater. The guaranteed value will depend on the term selected and the value of the initial premium. In the interim period the original owner has no right to encash the policy or receive the guaranteed value ahead of the maturity date. But, as a CAPITAL REDEMPTION POLICY is not dependent on the life of the owner, there is no medical underwriting to set one up nor is there any pay out on death.
As there is no right to encash the policy before its maturity date the Capital Redemption Policy is valued by reference to the market value, from time to time, of the right to receive the future minimum guaranteed maturity value, NOT the initial premium paid. The value of the right to receive this guaranteed value is discounted over the period from inception to maturity.
For example, a premium of £100,000 would give a minimum guaranteed maturity value over an eighty year term of £700,000. The fact that real investment performance over this period would hopefully generate a higher value is ignored as performance can fluctuate. The right to receive £700,000 in eighty years time is worth today, on the basis of a gross interest return of 6% p.a., £6,801.
Similarly, there is no right to regular withdrawals from the funds within the Capital Redemption Policy, though there is an interest-free loan facility to ensure that moneys can be made available as and when they are needed. Loans are deemed to be withdrawals for UK income tax purposes, and are repayable on demand.
You can appoint a Patron who has the power to monitor the activities of the Endowment Company. This added comfort ensures that you are fully informed at all times through the offices of the Patron, of all actions and transactions related to your Capital Redemption Policy.
A CAPITAL REDEMPTION POLICY is not a policy of Life Assurance or a life annuity. Accordingly there is no life assurance mortality risk to consider. This makes the Capital Redemption Policy very suitable for those who are not in good health or may have left it late in seeking to reduce capital taxes. No underwriting at all is required.
The policy is a valuable asset as it replaces in full the value of the Moneys or assets transferred to the Endowment Company by way of Premium. However being a capital redemption policy rather than directly owned shares or deposits for example, the taxation treatment of growth and income within the linked fund, and benefits from the policy, is distinctly advantageous
TAXATION & THE CAPITAL REDEMPTION POLICY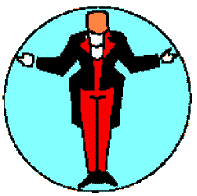 In transferring the premium to the Endowment Company and receiving a Capital Redemption Policy in return you are in fact substituting a new, single asset for your current assets. The existing block of assets has created current or potential tax liabilities leading to income tax on interest dividends or other income arising; capital gains tax on growth in value of certain of the assets and possible inheritance tax liabilities when you eventually die and leave your estate to beneficiaries.

The new asset you receive in return is completely different. It is a policy issued by an Endowment Company which is linked in value to a Special Account. For example, because the value you have transferred is now within a CAPITAL REDEMPTION POLICY, which cannot be accessed during the term of each policy, the value of the policy is discounted at a rate which has been previously accepted by, and agreed with the UK revenue. Just as the redemption value of certain long-term , Government gilt-edged securities trade at well below their par value, so the current discounted value of your capital redemption policy is well below the value of the assets identified with the linked fund. This discount basis will substantially reduce the Inheritance Tax liability on your death. The basis of discounting and the fact that policies of capital redemption are subject to Capital Gains Tax additionally means that CAPITAL GAINS TAX on the transfer can also be significantly reduced.
Using the figures previously described the transfer of £100,000 of assets pregnant with the gain leads to an immediate discounted value of £6,801.

The transferred assets form part of the Assurance Company's long term funds and thus the taxation treatment of the Endowment Company is " wrapped around" your recommended investments. This tax treatment currently means no liability to corporation tax on income and gains arising within the funds. Your fund essentially can grow in value on a tax free basis.
In the meantime, you have secured access to Moneys which can effectively be structured on a tax free basis. Through the Patron you can constantly monitor the performance of the Account, and the Endowment Company. You can indicate in your will, as the CAPITAL REDEMPTION POLICY is your asset what you wish to happen after your death.
If the Capital Redemption Policy is in your personal ownership, rather than through a company or trust, it will be valued at death, a gain on a discounted basis, and the resulting value will form part of your estate for Inheritance Tax purposes. For example, if death occurs 10 years from inception, and there is a remaining term to maturity of seventy years, then using our previous example the value attributed at death will be £11,512.
Ultimately the Capital Redemption Policy will mature at your chosen period from inception. The maturity value will be either the minimum guaranteed value or the value of the linked account whichever is the greater. Under current and proposed legislation, this maturity value can be substantially tax free but you in mind that tax rules can and may change.



THE CAPITAL REDEMPTION POLICY IN ACTION

An example may help to explain the attributes of the Capital Redemption Policy. Mrs. Brown is a widow aged 65. Her husband died two years ago and left his entire estate to her. Her assets are now worth £1 million and comprise of her home valued at £195,000, a savings account with a Building Society worth £55,000, an investment portfolio recently valued at £250,000 and shares in her late husbands business valued at £500,000. The gain on the investment portfolio and private shares is £600,000.
The Inheritance Tax liability on Mrs. Brown's estate is currently £314,000. That is, 40% of £785,000 in excess of the present nil rate band £215,000. Mrs. Brown consults her professional adviser and here commends that she consider the Capital Redemption Policy. She decides to invest £750,000 being the investment portfolio and her private shares.
She selects an 80 year term to maturity Capital Redemption Policy with a guaranteed minimum value of seven times the initial value transferred. That is £5.25 million. The open market value of the right to receive £5.25 million in 80 years time is today valued at £51,000.

CAPITAL GAINS TAX EFFECT:
The value of the assets transferred were £750,000 including gains of £600,000. The Immediate open market value of the asset received in exchange is £51,008. Accordingly no CAPITAL GAINS TAX is payable.

INHERITANCE TAX EFFECT:
The transfer is NOT a Potentially Exempt Transfer. But if Mrs. Brown dies in 10 valued at that time as an asset of her estate. It will still have an unexpired duration of 70 years before the minimum value is available so the value in ten years time is estimated to be £86,340. Assuming her house and Building Society Account appreciate with inflation and absorb the entire nil rate band, this would lead to an INHERITANCE TAX liability of £34,536 at present rates. This compares with the present situation of a liability of £314,000 if no action is taken. remember also that CAPITAL GAINS TAX on the disposal has been significantly reduced.

WARNING

The premiums for a Capital Redemption Policy can only consist of assets other than cash premiums. Such Moneys must be paid in the first instance to an Assurance Company who can then pay on such Moneys to the Endowment Company. The Lawyer concerned can identify Assurance Companies which are currently writing Capital Redemption Business. but these are very few.

LEGAL OPINION

The Lawyer concerned is in possession of legal opinion on this scheme but will only show it to prospective clients and will not allow copies for distribution.